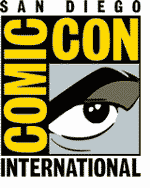 Superheroine Central will have a booth again this year
at the San Diego Comic Convention. (Booth 3131)
Thursday through Sunday -- Aug 1st through 4th
This is the largest comic convention in the country,
(As far as I know. Let me know if I'm wrong.),
and I've seen a decent rise in memberships each of the last two
years we've done it.

Along with myself (DanO..)
Ken from Superheroines in Bondage will be there.
Stacy Burke - (Soul Stealer & Flag Girl)
MR. X
And the superheroine I've abducted for the occasion!: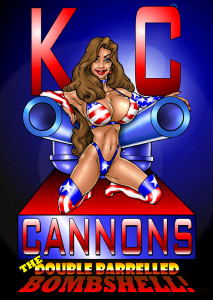 KC Cannons a.k.a. Sapphire Strike & Galaxy Girl.
Here are some samples of her work so you can appreciate her ample accomplishments!
Here she is as Sapphire Strike. A full minute and a half from the beginning of
DR. DEARTH'S REVENGE!


LARGE SMALL

And here she is from the STILL yet to be released
Galaxy Girl Video
GALAXY GIRL -VS- THE SYNDICATE
EQUALIZED!!!


LARGE SMALL

What a hottie! AND a sweetie. That's why she got an original DanO.. illustration
for her logo. Happens VERY rarely.
She will be there Thursday and Friday and possibly a little bit of Saturday.
Now is a good time to announce her website!
kccannons.com
It's been up for quite a while but now you can take a look.
KC will have email sometime this week, hopefully.

CD's will be half priced there since 99.9999% of the people
passing by the booth will have never heard of SHC and it will be used as a tool
to get them to check us out.

ALSO!
We will have copies of the new
Night Angel Photo Comic CD
For Sale!