BURN, BITCH! BURN!
SECTOR THREE
Holy COW! Thirty SAMPLES?!!! Just for Sector Three! Crazy!
Here are 10 samples of UltraGirl Prime in "Victory Showcase!"



Here are 10 samples of the two Patreon sets
of Blonde Widow's Uniform Test Renders
(I just posted the third and last set on Patreon for everyone, patrons and just normal visitors.)



Here are 10 samples of the two Patreon sets
of Mighty Girl doing "Stupid Cow Tricks!"
(FYI, the samples are the large ones patrons get. Very big. 1200X1200)

Here's Junkers' take again this week.
He finally got back to me and would love to hear from you on twitter!
Junkers, a talented fan of the site loved the Fannie Fahtets character so much
he produced his own little story with the raw images I provide members!
(It's implied Fannie dies at the end.)

TIME TUNNEL THREE
Here are 4 samples of the 15 panel installment of
Fusion in "Mind FUCK!"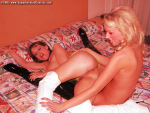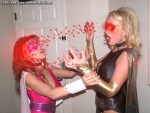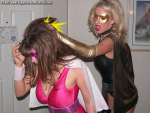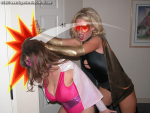 Here are 4 samples of the 6 page installment of
Nightwing316's Solar Woman in "DEFEATED!"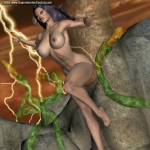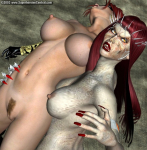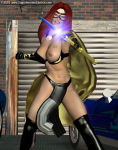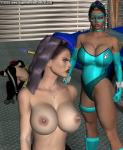 NEW VIDEO SAMPLE IN VIDEO AREA!

Here is a permanent example
of the first installment of American Fox in
"Tits in the Wringer!!!"
TO SHOW YOU HOW
THE SECTOR STORIES ARE PRESENTED
For everything that is new this week in the member's area, check out What's New!
ATTENTION!:
I've split up the Sector (new) past images and the Time Tunnel (repeats) past images.