When Doctor Dearth says OVERLOAD... he means it!
IF YOU'VE ALREADY ORDERED -- ENTER HERE!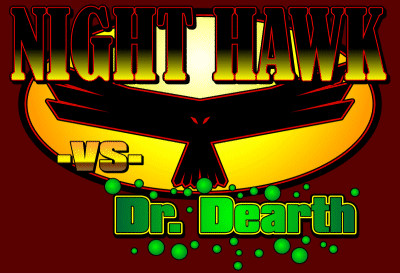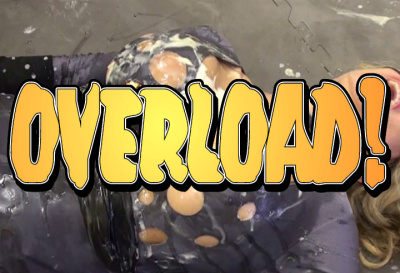 Watch the full sized, TV style intro!
720X480 • Minimal Compression Like Purchased Version • 130 Megs

Here it is in a smaller version for those without broadband.
Smaller versions are included with purchase.
If this small version is too big for you, you should probably not buy this video.
SMALLER OVERLOAD TELEVISION STYLE INTRO
Online access contains:
If you want Night Hawk to escape with a shred of dignity, 4 videos with a running time of approximately 50 minutes.

If you want Dr. Dearth to succeed with his tests and destroy Night Hawk forever, 5 videos... just over an hour.

Included with this purchase are all 21 installments as they appeared in the Forbidden Zone. Broken up into 21 full sized videos and 42 smaller videos.

You will have a full month to access, download and save the videos. There will be no rush.

Contact Us
©2012 SuperheroineCentral.com