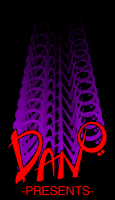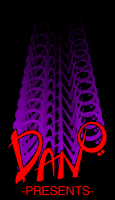 Adults Only!
If you are under 18 years of age or viewing graphic sexual or violent material is illegal where you live, click your browser's back button now.
MEMBERS JOIN CANCEL MANAGE ACCOUNT · LOST PASSWORD CUSTOMER SUPPORT
DanO.. on Twitter DanO.. on Patreon DanO.. on Deviant Art

MARS NEEDS WOMEN!!!
(True.)
I NEED MEMBERS!!!
(Truer still. I need women too but... you know... priorities.)
BECAUSE OF THIS I AM OFFERING THIS SPECIAL FOR A LIMITED TIME!
Join now and get one item of your choice from the STORE. Regardless of price.
THREE NEW ITEMS ADDED TO THE STORE!
CHECK IT OUT!
Members are never punished for joining before a deal so all members get an item too!
EXTRA MOVIE ADDED AS AN OPTION!
A longtime member asked for Scorpion in The Nest!



You can't purchase it... but member's can choose it as the member's gift.
FOR MORE INFORMATION CLICK HERE!
OH! And the free area update is done!