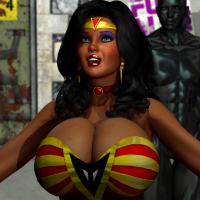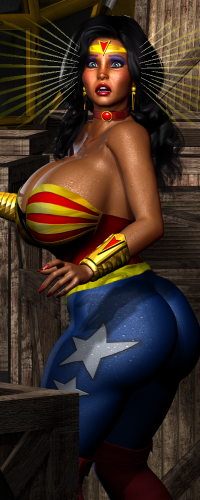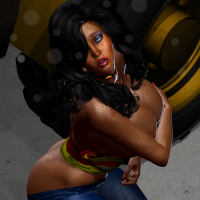 650+ full comic panels • THIS IS AN EXTREME STORY • American Fox doesn't survive!
Equivalent to 5 comic books plus a half comic epilogue • The graphic novel of your dreams!




When an ample uddered Amazon princess is transported to a new world her stunning
success continues as the superheroine American Fox. She defeats crime and monsters alike
with arrogant ease. Her ineffectual foes will be delighted when she sticks her giant jugs
into the wrong villain's business and pays the ULTIMATE PRICE!!!

"Tits In The Wringer!" is an epic tale of a top superheroine being totally destroyed.
She's beaten, tortured, stripped, raped too many times to count, viciously milked against
her will (milk rape) and is finally slaughtered!

I set out to make this story as epic and complete as possible. And I really think I nailed it.
When American Fox proudly enters the trap she sticks her tits in the wringer.
And Her life is changed forever. Along with the lives of many other super cows!
FORBIDDEN ZONE MEMBERS CAN READ ALL OF THE "PAST" PAGES
NOW! On to the...