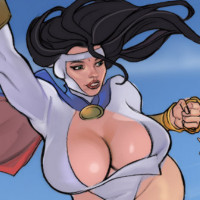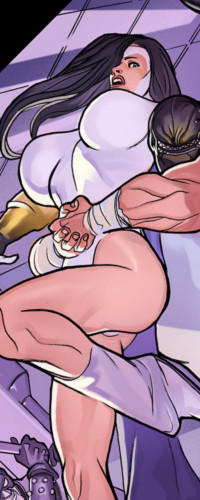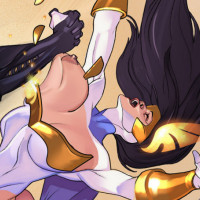 110+ Comic Book Pages • Two Page Sizes • All Raw (un-texted) files included.
Lite and Extreme Versions of last 20 pages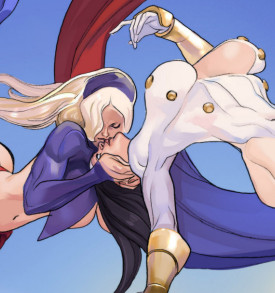 DIGITAL DOWNLOAD $40 DIGITAL DOWNLOAD


A BEAUTIFUL SUPERHEROINE CENTRAL
GRAPHIC NOVEL!
When Paladin rebuffs the sexual advances of her teenaged protégé' Hollywood Star,
the young heroine runs off and ends up captured and tortured by Paladin's old enemies.
Paladin must strike out to save the girl before it's too late.
This epic story explores Paladin's past and her fate as she battles a creature
many times more powerful than she is.
The value of artwork is relative of course, but for me, this is the best artwork we've
ever featured on SHC. Take a look at the samples and you'll see some of the best, if not
THE BEST superheroine peril, punishment and sexual artwork available anywhere.