Images in the Zone are sometimes larger.
New samples at the top so stories go backwards as you scroll down.
These are samples of material still in the zone!

SECTOR TWO MEGA UPDATE
POWER COW POWER PACK!
FIVE POWER COW GALLERIES CONTAINING 286 IMAGES!!!

THESE ARE AI GENERATED IMAGES • THESE GIRLS DON'T EXIST
IF YOU'D LIKE TO MAKE THEM YOURSELF SEARCH FOR STABLE DIFFUSION
Every image has SOMETHING wrong with it. Galleries are taken from the best.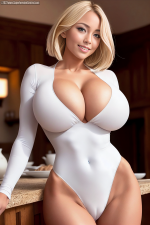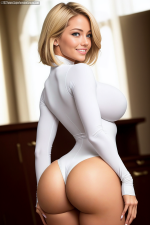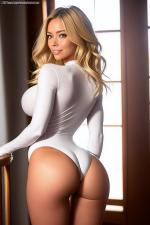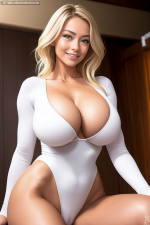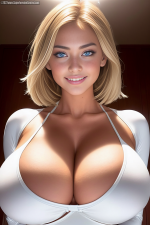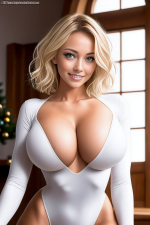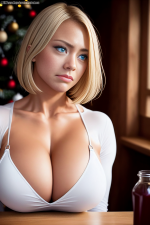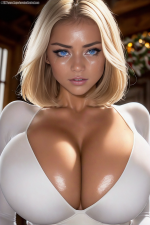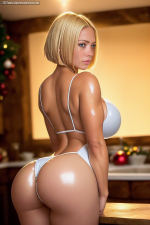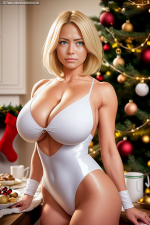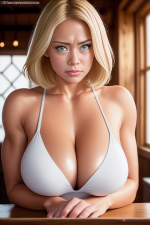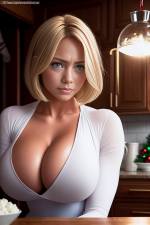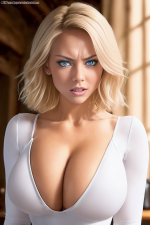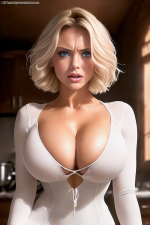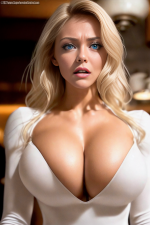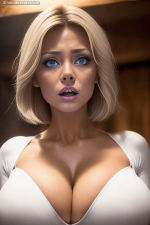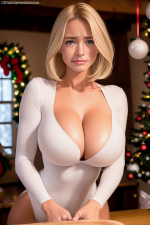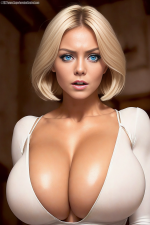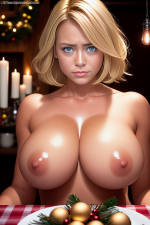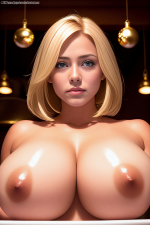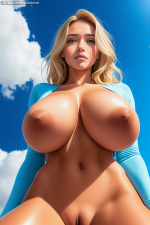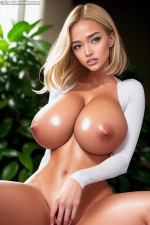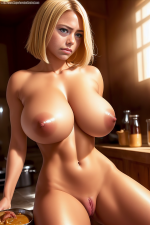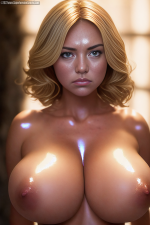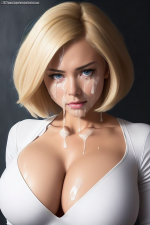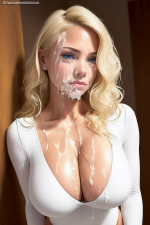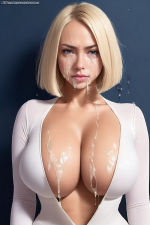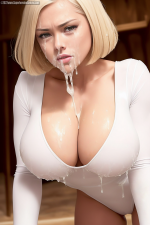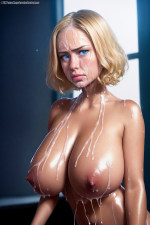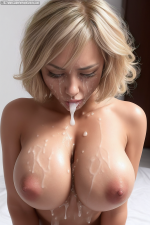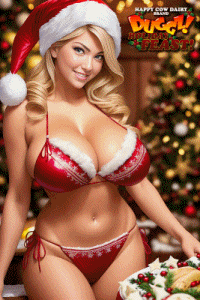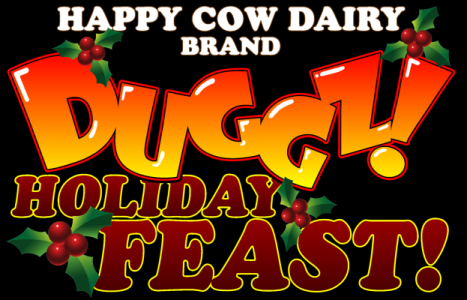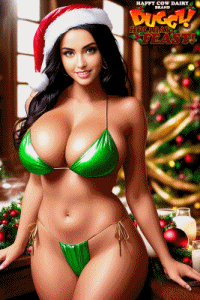 Lots more DUGGZ! in Sector Two. Including what DanO..'s Deep Cuts members got.
SECTOR SEVEN & EIGHT
111 THUMBNAILS! MOVED TO OWN PAGE!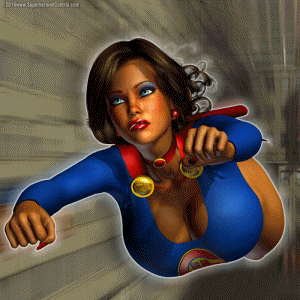 I POSTED THE COMPLETE ULTRAGIRL STORY! GO GET THE SAMPLES!!!
ALSO!
I KNEW I had more Wonder Woman getting demolished in the ring... and I was RIGHT!
Another 59 image set in Sector SEVEN! Here's your samples!
Contessa Veleno slowly allows Wonder Woman's lifeless body to drip to the ground. I dwelled on that a lot!
She finally lays like a rag doll on the mat. Veleno then pins her arms even though she's unconscious and wipes all that spit
off of her face by savagely beating her with super powered punches. The brutality continues! If anyone watching hoped
that Wonder Woman could retain a tiny bit of dignity they were dead wrong!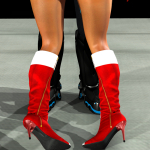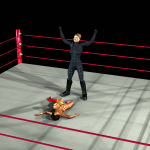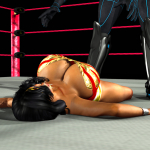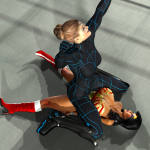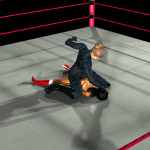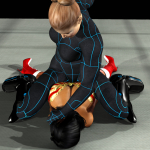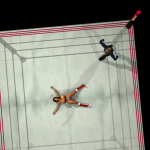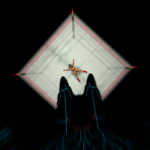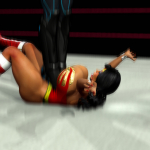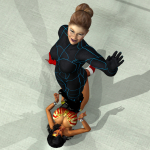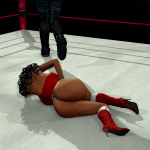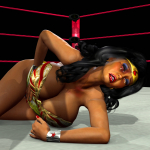 SECTOR SIX
DanO.. LOVES A Deadly Bearhug!
I love playing with Wonder Woman. Don't you?!! The arrogant busty slut! So I wanted to do a "maybe lethal/maybe not"
scene of Wonder Cow getting crushed in a ring as the crowd cheers for her demise! A 58 image story no less! I hate posting
such known characters in the free area but... you know... I want you to join!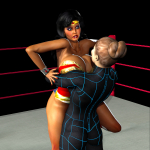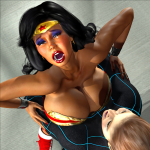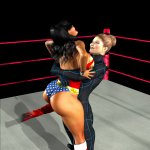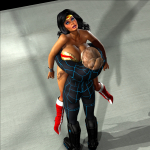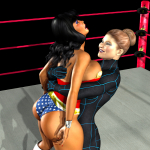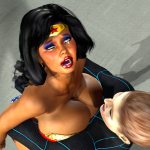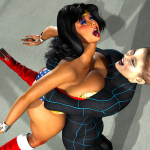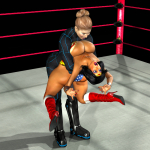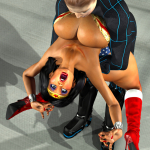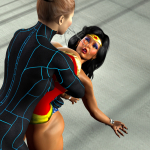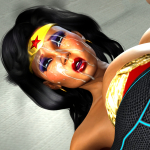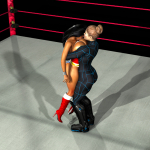 SECTOR FIVE (EXTRA!)
A Huge Extra!
I have a problem. Well... lots of them obviously. But one is I have difficulty creating a superheroine story where she is victorious!
It's a great idea (I think.) To show the superheroine in a normal comic book story, have her get into a little trouble but come out
with a victory. THEN we can do a story where everything goes wrong and she's mentally, emotionally and physically destroyed!
MWAAA HAAA HAAA HAAAA!!! BUT, every time I try it the peril is SO exciting I can't let the busty little slut go.
That's kind of what happened to my Angel Dove story. I mean... LOOK AT HER!!! I have all sorts of terrible things I want to
do to her! Anyway... I wanted members to enjoy the latest installment fully so I posted all of the previous installments.
So if you join right now, not only will you see A TON of other stuff,
you'll get to see Angel Dove's complete adventure to this point!
Check out these amazing samples! Doing the math, 20% sample rate so these samples times five...
The story has over 375 panels!
The next Victory Showcase story WILL stick to the script so we have a delicious little super slut primed and ready for a brutal,
humiliating and shocking demise in her next story!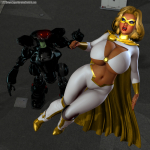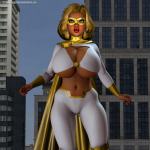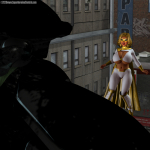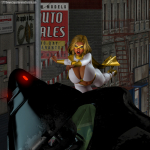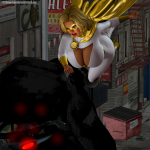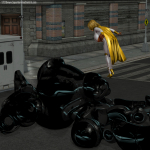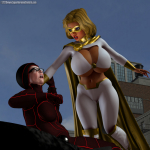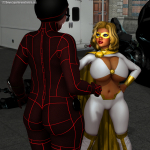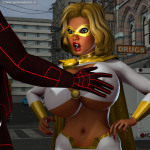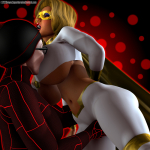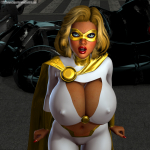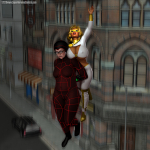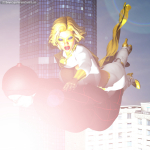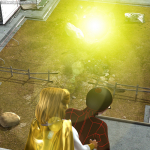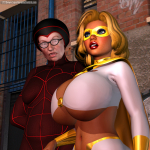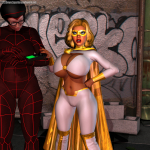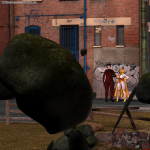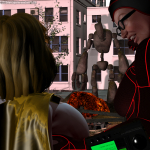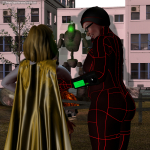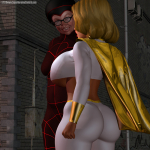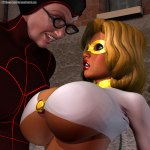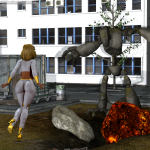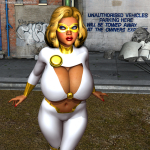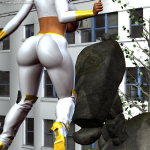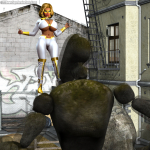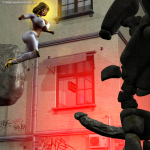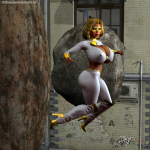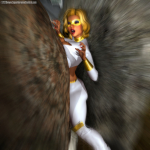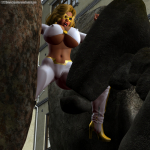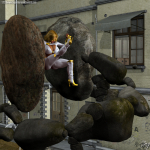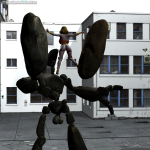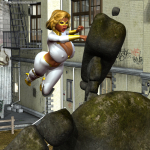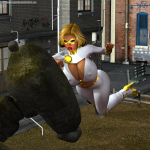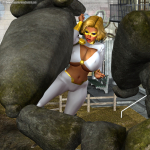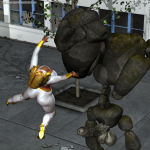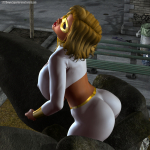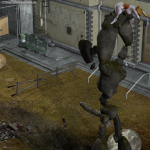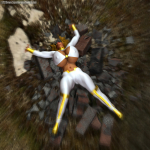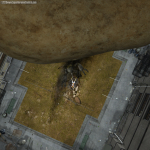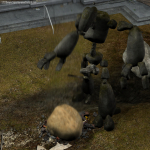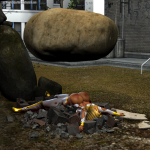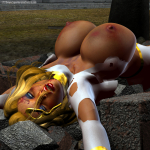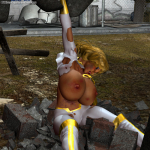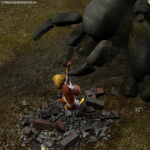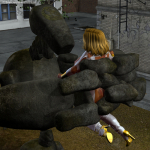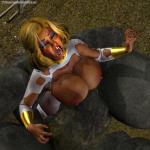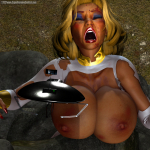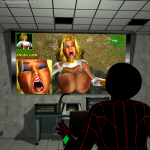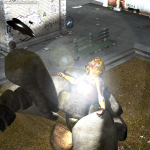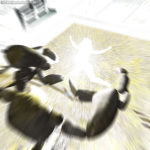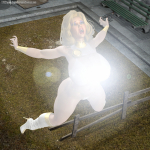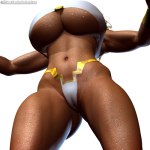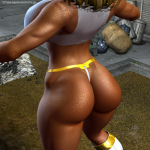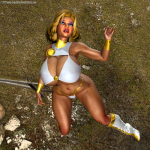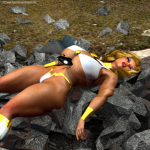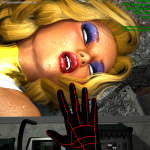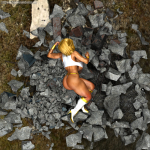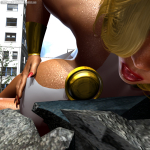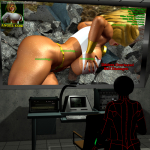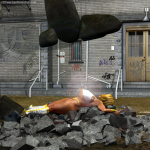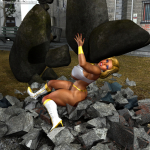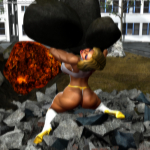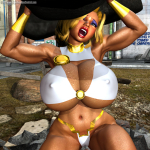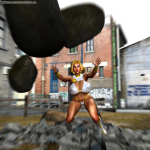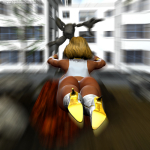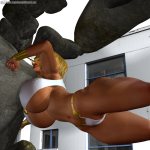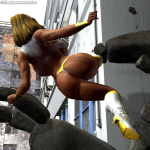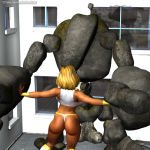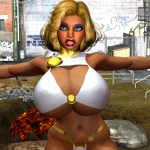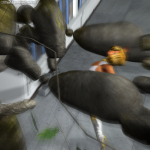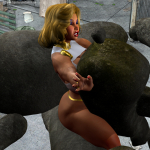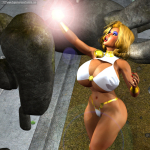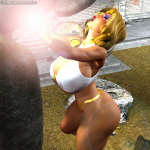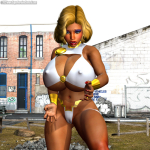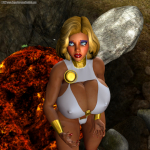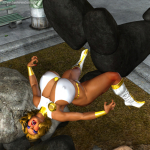 I found these samples when looking for the ones above. I don't believe they come from a gallery
that's posted but thought you'd enjoy them to get a great feel for Angel Dove!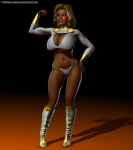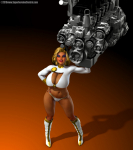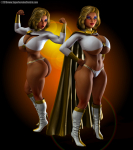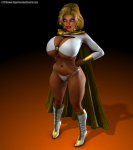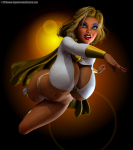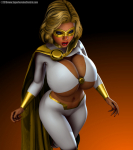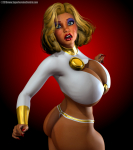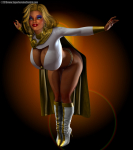 SECTOR FIVE
Not So Fast Angel SLUT!
Angel Dove's story was supposed to be over. She triumphed over the giant rock golem and saved the planet. But... it had been
a while since we enjoyed her story and struggles so... WHAMM!!! Angel Dove is savagely bludgeoned over and over.
And her deadly foe Haggis might not be killing her but she sure knows how to enjoy the murder of a delicious super cow
like Angel Dove!
I POSTED ALL THE PREVIOUS INSTALLMENTS AS WELL. I'LL ADD THOSE SAMPLES NEXT!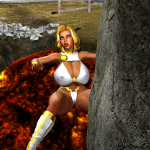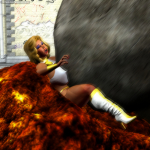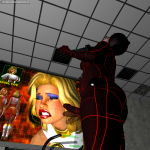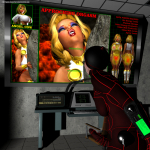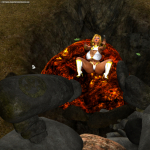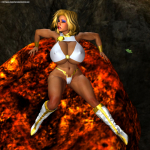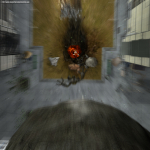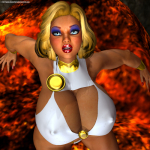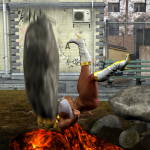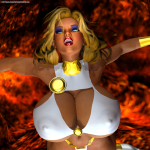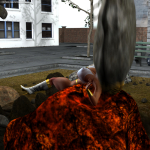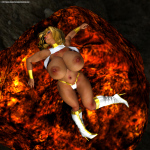 SECTOR FOUR
The All New UltraWoman!
A female version of the original Superman. It became an obsession. The pinnacle of superheroines. All powerful. Invincible.
The perfect super slut to destroy! I finally got Superwoman the way I wanted her.
But... you know... I can't really use a "Superwoman".
So I took the next step. Introducing the all new UltraWoman! I have a normal and slutty version of the character's uniform.
So she's just sitting (or flying around) out there. Waiting for us to put her in a terrible situation!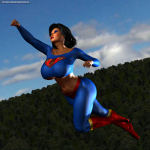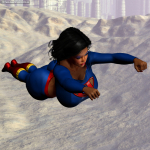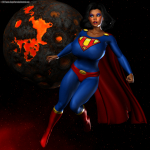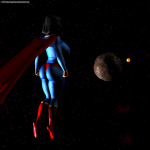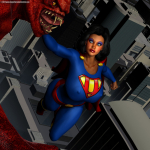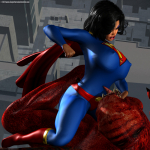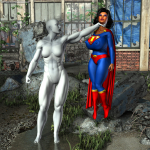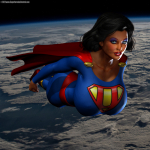 Images in the Zone are larger.
Back