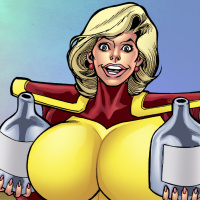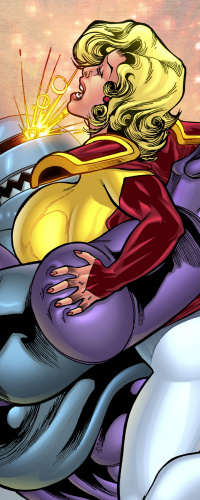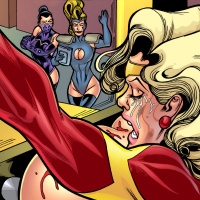 75+ Comic Book Pages • Three Page Sizes Including New Giant Sized
All Raw Artwork Stages included.
Lite and Extreme Versions of 20 pages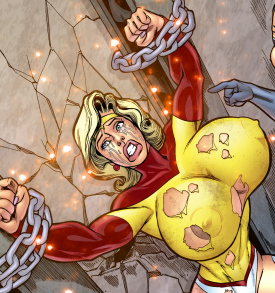 DIGITAL DOWNLOAD COMIC
$40


Mighty Girl is crushed, stripped, humiliated, sexually tortured, milked, and...
(dramatic chord) killed! And in the end, reborn.

Someone or some thing has been distorting the reality that Mighty Girl lives in.
Materials and technologies that shouldn't exist yet in her world are strangely present.
Materials and technologies that can be used to kill Mighty Girl...
and that's just what the "Sisterhood of the Blade" does!
After her demise however she awakens in the realm of the gods Deina and RothRex
where Mighty Woman, her future self, must give her the power to continue her fight
(in a very sexual, pervy way.)
You'll also see a teenaged version of this world's Professor Shredd as she
quickly warms to the idea of destroying large breasted annoyances like Mighty Girl and her classmate.

Make sure little Mighty Cow has an audience to watch her suffer and humiliate herself!

NOW! On to the...